BE A PART OF THE EXPERIENCE
What would your Lapland story be like? Each day at work offers a variety of arctic experiences and tasks in an international work environment. You get to use your language skills, tell stories about the mysticism of Lapland and discover the beauty of North.
Our staff work in varying positions in hospitality and tourism field. We have jobs in hotels, restaurants and program services. You could work as Safari guide or Elf guide in Lapland Safaris or as waiter, cook, receptionist in Lapland Hotels or as ski resort worker in Lapland Ski Resorts.
At Lapland Hotels, Safaris and Ski Resorts we work together with a good team spirit, responsibly, respecting each other and our beautiful nature.
Our goal at recruitment is to find the best suited employees for each task.
Learn more about our job descriptions: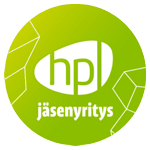 Lapland Staff Oy | Yrjö Kokon tie 4 | FI-99300 MUONIO | Tel: +358 400 164 730 | info (@) laplandstaff.fi