A working day of the activity instructor consists of various tasks involving outdoor activities in the beautiful Lappish nature, including the preparation of the activities and venues and different kind of maintenance work. As an activity instructor you will be working with both domestic and international tourist groups. Your job is to be activity leader for children and grown-ups. You will be introducing different kind of winter activities such as skiing, tobogganing, riding a husky sleigh, snowmobiling etc. to our customers. Also helping our customers with the safari gear may be part of your job.
An activity instructor is a dynamic, energetic, outgoing, positive person with excellent customer service skills. She/he is a true team player who gets a group exited about the task at hand. Being in front of people feels natural. She/he is confident to give instructions in English. She/he is responsible for making sure everybody is is involved. Previous experience as activity instructor and a driving license are considered as an advantage. Also Hygiene certificate is required. Activity instructors are working during the busiest Christmas season which means that work can get hectic and sometimes days can be long. Due to these matters, we expect our activity instructors being able to work under pressure and also be flexible in their work.
Every new activity instructor gets a training to the different activities as well as to the venues. The training includes learning group leadership skills, performance skills, and local knowledge. Cold protection is also included as it is a very important part of working above the Arctic circle. Training language is English. The activities vary from destination to destination.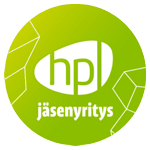 Lapland Staff Oy | Yrjö Kokon tie 4 | FI-99300 MUONIO | Tel: +358 400 164 730 | info (@) laplandstaff.fi