THE MOST EXCITING JOBS IN LAPLAND
MANY JOB OPENINGS
From north to south
Interested in joining our team? We offer a diverse range of work assignments in, for example, the programme services of Lapland Safaris, the hotels and restaurants of the Lapland Hotels chain and in several ski resorts.
If you are passionate about the Lappish atmosphere, join our team of experts and help us guarantee unforgettable experiences and adventures for our guests! Apply now and find your place in our northern story!
Please note that due to the work permit processing times, we cannot take new applications from non-EU citizens unless the applicant has a valid residence permit and a working license for Finland!
Our recruiting is supported by Staffpoint. Please find Lapland Ski Resort jobs from www.staffpoint.fi.

By altering your search criteria you can find the open positions in Lapland Safaris.
You can leave us an Open Application if you were unable to find a suitable open Vacancy.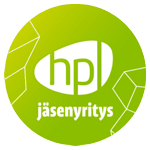 Lapland Staff Oy | Yrjö Kokon tie 4 | FI-99300 MUONIO | Tel: +358 400 164 730 | info (@) laplandstaff.fi