PROTECTING THE ENVIRONMENT, PEOPLE AND THE LOCAL COMMUNITY
The north is our home, and we nurture it in all our operations. Sustainable operations are close to our heart. We value the fragile nature of Lapland and our local communities. In addition to the environment, it is important to us to look after people – our staff and customers alike. We develop our corporate responsibility continuously and seek new ways to improve our operations
LOOKING AFTER OUR STAFF
To us, skilled, engaged, motivated, goal-oriented and satisfied personnel are the key. We invest in good management and measures designed to promote commitment to our operating culture. Our HR management is based on compliance with laws and regulations, and we determine our wages on the basis of the applicable collective agreements.
It is important to us that our personnel enjoy a sense of well-being at work and in their free time. We promote our employees' professional skills through extensive workplace induction and training. We invest in our staff's well-being by supporting sport and other leisure activities.
LOOKING AFTER OUR CUSTOMERS
To us, responsibility for the safety of our customers is the cornerstone of our operations. We also believe it is important to enable our customers to act in a responsible manner and to make sustainable choices when they use our services.
We continuously develop safety in our operations and implement new services to improve it. In our accommodation services, we use the PRO24.fi safety management system. We take great care to arrange annual safety training courses and inspections by authorities. In addition to internal checks, our restaurants are part of the public Oiva reporting system for inspections by health inspectors.
In terms of slope services, the safety of our customers is safeguarded by our employees, who attend annual safety training. We develop our snow and slope safety continuously. On the slopes, our customers' safety is ensured by safety instructions and signs.
All our Lapland Safaris guides are qualified, and they have attended first aid training. Lapland Safaris also organizes an Arctic Hospitality Guide training for new guides.  Knowledge, skills and security are the main principles of the training. We exploit the technology to operate as safely as possible. For example, we use a real-time map service in collaboration with the region's rescue operations.
BALANCED RELATIONSHIP WITH NATURE
We look after our natural surroundings and strive to foster a balanced relationship with nature by protecting the Arctic environment. We continuously develop new, environmentally friendly ways of operating. For example, we are involved in a project to develop snowmobiles that are safer and quieter and have lower emission levels.
For our snowmobile safaris, we use vehicles with four-stroke engines with the market's lowest levels of emissions. We use the most environmentally friendly fuels and lubricants available. We have undertaken to offset all carbon dioxide emissions from our snowmobile safaris from 1 December 2019 onwards. We will offset our emissions by funding carbon sinks in collaboration with our partner Nordic Offset Oy.  The funds will be targeted at Gold Standard -certified projects supported by WWF.
We closely monitor our energy consumption in our accommodation services and we have adopted several practices that help us reduce energy consumption. Some of our hotels have installed a pellet heating system and we avoid using single-use packaging whenever possible. All of our hotels have charging stations for electric cars for our guests to use.
We use only green electricity that is generated using 100% water, wind or bioenergy. The use of green energy instead of standard electricity at our hotels alone reduces our CO2e emissions by 4,000 tonnes a year.
Minimising food wastage at our restaurants is an important part of our sustainability work. Naturally, we recycle bottles and kitchens fats.
As our ski slope services operate in extremely sensitive natural surroundings, the significance of sustainable operations is emphasised. The fuels and lubricants we use are the most environmentally friendly options available. We use oil separation equipment and oil-free air compressors in our snowmaking operations. We optimise the runs using our snow groomers and minimise the use of lights on the slopes. In addition, we participate in the Green DMN and Motiva's Energy-Efficient ski centre projects.
Our safaris always use official trails. We participate in the Animal Welfare -programme and have signed a collaboration agreement pertaining to the principles of sustainable nature tourism with Metsähallitus's nature services. We also support the circular economy by charting the further use of machines and snowmobiles and by recycling them.
APPRECIATING LOCAL HERITAGE
We have been in operation since 1965 – and have always operated locally. We value the local culture and communities. We are one of many operators in the area. Promoting year-round operations creates the foundations for sustainable development – it enables us to create permanent jobs in the long term, thereby contributing to the region's tax revenue and well-being.
We show our appreciation for the region by paying our taxes in the area where we operate, by hiring locally and by using local service providers and raw materials. We belong to several local organisations and protect our cultural environment by maintaining and repairing old, existing buildings.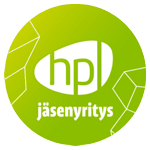 Lapland Staff Oy | Yrjö Kokon tie 4 | FI-99300 MUONIO | Tel: +358 400 164 730 | info (@) laplandstaff.fi